‹ Back to Blog
Showing posts by:
Evan Olsen
About Evan Olsen
Hosea has really been speaking to me today. I love how the Father-heart of God is so clearly displayed all throughout this book. It gives me such a great glimpse at how the Father feels about me, Israel and the church. Towards the end of the chapters it speaks of God's heart churning with sympathy, healing backsliding, loving freely, destroying death and the grave.
Here are some of my favorite verses:
"Therefore, behold, I will hedge up your way with thorns, And wall her in, So that she cannot find her paths.  She will chase her lovers, But not overtake them; Yes, she will seek them, but not find them. Then she will say, 'I will go and return to my first husband, For then it was better for me than now.'  For she did not know That I gave her grain, new wine, and oil, And multiplied her silver and gold—" Hos. 2:6-8
"Therefore, behold, I will allure her, Will bring her into the wilderness, And speak comfort to her. I will give her her vineyards from there, And the Valley of Achor as a door of hope; She shall sing there, As in the days of her youth, As in the day when she came up from the land of Egypt. "And it shall be, in that day," Says the Lord, "That you will call Me 'My Husband,' And no longer call Me 'My Master,' For I will take from her mouth the names of the Baals (lords), And they shall be remembered by their name no more." Hos. 2:14-17
"I will betroth you to Me forever; Yes, I will betroth you to Me In righteousness and justice, In lovingkindness and mercy;  I will betroth you to Me in faithfulness, And you shall know the Lord." Hos. 2:19-20
"I will have mercy on her who had not obtained mercy; Then I will say to those who were not My people, 'You are My people!' And they shall say, 'You are my God!' " Hos. 2:23
"I taught Ephraim to walk, Taking them by their arms; But they did not know that I healed them.  I drew them with gentle cords, With bands of love, And I was to them as those who take the yoke from their neck. I stooped and fed them." Hos. 11:3-4
"How can I give you up, Ephraim? How can I hand you over, Israel? How can I make you like Admah? How can I set you like Zeboiim? My heart churns within Me; My sympathy is stirred.  I will not execute the fierceness of My anger; I will not again destroy Ephraim. For I am God, and not man, The Holy One in your midst; And I will not come with terror." Hos. 11:8-10
"I will ransom them from the power of the grave; I will redeem them from death. O Death, I will be your plagues! O Grave, I will be your destruction! Pity is hidden from My eyes." Hos. 13:14
---
The study of the end-times can be daunting, misunderstood and completely overlooked. There is so much confusion as to whether or not it's meant to be understood as symbolic or literal. Really, what's with all the beasts with many wings, heads and horns? That's kinda weird. Is it symbolic? Are there literally dragons? How do I know what's literal and what's symbolic? There are so many questions and the answers are usually hidden behind droves of technical names of beliefs that really only confuse. Premillennial Dispensationalism? Amillennialism? Futurism? How can I figure this stuff out without a PhD?
Fear not, reader! The books of the bible that deal with the end times were written to be understood by all. The majority of society in human history have been uneducated farmers, and these books are meant to be understood by them, not just scholars and theologians. 
The biggest question amongst all these is Why study the End Times?
First, because the generation in which the Lord returns will experience vast extremes of darkness and light. Matt. 13:24 speaks of this generations two extremes when it says
"Let both grow together until the harvest, and at the time of harvest I will say to the reapers, "First gather together the tares and bind them in bundles to burn them, but gather the wheat into my barn."'"
The tares (wickedness) and the wheat (unprecedented revival) will grow up together and this generation will be pressured to choose a side. There will be no room for middle ground.
Second, we study the End Times because the generation in which the Lord returns is the most written about generation in scripture. Over 150 chapters in the Bible have the End Times as their main theme. Jesus spoke more about the last generation of natural history than the generation that He was born in. Why? To prepare the Bride (church) to be victorious in love and power during the most dramatic time in world history.
Over 150 chapters in the Bible have the End Times as their main theme…
Third, we must study the End Times because the generation in which the Lord returns most openly manifests Jesus' heart and leadership to the nations. The four gospels (totaling 89 chapters) give us a record of Jesus' heart and power at His first coming when He accomplished redemption. In a similar way, the end of the age (over 150 chapters) reveals Jesus' heart and power as He takes over the leadership of the whole earth. The gospels and the end-time Scriptures reveal the same Jesus operating in the same power of the Holy Spirit. The book of Revelation is called the revelation of Jesus because it reveals His heart, power and leadership (Rev. 1:1)
Fourth, God has announced this generation as having the most prophetic signs. These prophetic signs include: supernatural disturbances in the heavens and on earth, natural signs in nature (earthquakes, etc), trends in society, and political, military, religious, scientific, technological, and economic developments. These signs increase in intensity as we get closer to Jesus' returns. We must learn how to discern these signs. In fact, Scripture requires those in the generation in which the Lord returns to know the prophetic signs and to respond appropriately. (Mt. 24:32-34; Lk. 21:25-29; 1 Thes. 5:1-6; 2 Thes. 2:1-11)
God promised to give these prophetic signs in the generation which the Lord returns as an expression of His mercy, so people can make the necessary preparations far what is coming. These prophetic signs serve the Church like a weather station that signals trouble before it comes so people can prepare and save lives. An example is the Southeast Asia tsunami caused by the Sumatra earthquake in 2004. 230,000 people died. Most of those who died could have been saved simply by knowing and hour earlier that the tsunami was coming.
We don't study the End Times out of fear. It's very apparent that people are afraid of the End Times because it has been portrayed as the 'end of the world,' and the destruction of all things, for so long by so many. The End Times is never phrased as the end of the world in scripture, but the end of an Age – meaning the earth and humanity continues on after, with a perfect, righteous, loving King of humanity.
We must study the End Times because it clearly displays Jesus' character, as revealed in the book of Revelation (the Revelation of Jesus Christ). It shows His heart, dominion, righteous judgments, and ultimately His undying love for humanity. The storyline of the End Times is that of a fiery lover willing to go all lengths to purify a Bride to spend eternity with. We study the End Times because of love.

Study Guides & Resources:
End Times Simplified: Preparing Your Heart for the Coming Storm by Dave Sliker
Most people don't know how to approach the end times, but the Bible is clearer than you might think on this subject. If you want to understand end-time events and how you fit into them, the straightforward language and biblical truths in this book make it an excellent resource.
---
Book of Revelation Study Guide by Mike Bickle
A simple but inspiring, verse-by-verse guide to the book of Revelation, with a glossary of terms and symbols, and in-depth articles and charts. Mike Bickle's straightforward approach brings the message to life and emphasizes its relevance for us today.
As an "end-time book of Acts," it reveals God's glorious plan to use a lovesick Bride at the end of the age in unprecedented power and authority. She will partner with Jesus as He cleanses our planet of evil and ushers in the kingdom of God.
It's an "infallible prayer manual" that maps out the global, strategic prayers of the praying church. We'll be equipped to pray in unity with Jesus' heart as He unleashes His judgments upon the Antichrist's evil empire.
While many saints are waiting to "go up" in the rapture to avoid the tribulation, God is waiting for the church to "grow up" to release the tribulation judgments by prayer on the Antichrist. This is truly the Church's greatest hour.
---
This is a collection of amazing color photographs from the vast Russian Empire made between ca. 1905 and 1915. In those years, photographer Sergei Mikhailovich Prokudin-Gorskii (1863-1944) undertook a photographic survey of the Russian Empire.
He used a specialized camera to capture three black and white images in fairly quick succession, using red, green and blue filters, allowing them to later be recombined and projected with filtered lanterns to show near true color images. When these photographs were taken, neither the Russian Revolution nor World War I had yet begun. Collected here are a few of the hundreds of color images made available by the Library of Congress, which purchased the original glass plates back in 1948.
Woman standing on a carpet, outside, near a tree. Between 1905 – 1915.
Molding of an artistic casting (Kasli Iron Works), 1910. From the album "Views in the Ural Mountains, survey of industrial area, Russian Empire". 

A woman is seated in a calm spot on the Sim River, part of the Volga watershed in 1910. 

Austrian prisoners of war near a barrack, [near Kiappeselga]. Circa 1915.

Isfandiyar Jurji Bahadur, Khan of the Russian protectorate of Khorezm (Khiva, now a part of modern Uzbekistan), full-length portrait, seated outdoors, ca. 1910.

On the Sim River, a shepherd boy. Photo taken in 1910, from the album "Views in the Ural Mountains, survey of industrial area, Russian Empire".

Alternators made in Budapest, Hungary, in the power generating hall of a hydroelectric station in Iolotan (Eloten), Turkmenistan, on the Murghab River, ca. 1910.

Mills, circa 1912.

A group of women in Dagestan, ca. 1910.

General view of Artvin (now in Turkey) from the small town of Svet, ca. 1910.

Joining shop for the production of scabbards at the Zlatoust plant. 1910

General view of the Nikolaevskii Cathedral from southwest in Mozhaisk in 1911.

A group of Jewish children with a teacher in Samarkand, (in modern Uzbekistan), ca. 1910.

A switch operator poses on the Trans-Siberian Railroad, near the town of Ust Katav on the Yuryuzan River in 1910.

Prokudin-Gorskii, reclined on boulders, near rapids. 1915.

Laying concrete for the dam's sluice, 1912. Workers and supervisors pose for a photograph amid preparations for pouring cement for sluice dam foundation across the Oka River near Beloomut.

Sergeĭ Mikhaĭlovich Prokudin-Gorskiĭ and two men in Cossak dress(?) seated on the ground. 1915.

General view of the wharf at Mezhevaya Utka, 1912.

Peasants harvesting hay in 1909. From the album "Views along the Mariinskii Canal and river system, Russian Empire". 

Prokudin-Gorskii rides along on a handcar outside Petrozavodsk on the Murmansk railway along Lake Onega near Petrozavodsk in 1910.

A water-carrier in Samarkand (present-day Uzbekistan), ca. 1910.

Three young women offer berries to visitors to their izba, a traditional wooden house, in a rural area along the Sheksna River, near the town of Kirillov. 1909.

Group of workers harvesting tea. Greek women.

Portion of Shir-Dar minaret and its dome from Tillia-Kari.

Church of the Resurrection in the Grove.

Cotton textile mill interior, probably in Tashkent.

Group of children. [Russian Empire] 1909.
---
From Americans United for Life:
Today, Congressman Chris Smith (R-NJ) and Congressman Dan Lipinski (D-IL) are introducing the "No Taxpayer Funding for Abortion Act," which would establish a permanent government-wide prohibition on the use of taxpayer dollars for abortion.

"The overwhelming majority of Americans are opposed to taxpayer-funded abortion, and the 'No Taxpayer Funding for Abortion Act' will comprehensively end this practice," said Dr. Charmaine Yoest, President and CEO of Americans United for Life Action. "Congress can act now and fix this problem once and for all, and we are urging our grassroots activists across the nation to contact their representatives and support this sensible legislation."
This is the time to take action by emailing, calling and getting in contact with your representative. That's right, they represent your opinion, but only if you make your opinion heard!
Contact your FL Congressmen: Allen Boyd, Bill Nelson, George LeMieux. Here's an example email, just in case you aren't sure what to say:
Dear *blank*,
I am writing you today to ask you to please support the "No Taxpayer Funding for Abortion Act" by voting yes on this bill. I don't believe the Government should fund abortions, and I am a strong proponent of bills that help protect and build families, as I hope you are.
Vote yes on "No Taxpayer Funding for Abortion Act."
Thank you for your service!
*Your name*
For decades, restrictions on the use of federal funds for abortions have been enacted separately and have been contained in annually-renewed Congressional temporary funding restrictions, regulations, and executive orders. This new bill would eliminate the ongoing struggle that Congress faces every year to ensure that federal funds are not used for abortions by enshrining this principle in U.S. statutory law. […]

This sensible, bipartisan bill will ensure that no government programs may slip through loopholes in the law to use taxpayer funds for abortions. (Emphasis added)
What do you think about this bill?
---
Yesterday CNN released an awesome article stating that the thousands of soccer fans in South Africa for the World Cup have been turning to arts and museums rather than sex-tourism, which is completely opposite of what was expected. 
The article states:
"The World Cup has been devastating. We thought it was going to be a cash cow but it's chased a lot of the business away. It's been the worst month in my company's history," the owner and founder of one of Johannesburg's most exclusive escort companies told CNN.

"No one is interested in sex at the moment. I think we've had three customers who traveled here for the World Cup which has seen my group's business drop by 80 percent. I enjoyed watching the games, but I can't wait for everyone to just go home now!" the madam, who works under the alias of "Tori," added.

The behavior of fans in South Africa has run contrary to what was predicted prior to the start of the tournament after David Bayever told World Cup organizers in March it was feared that up to 40,000 extra prostitutes could converge in the host nation to meet the expected demand.

But the tournament in 2010, if anything, has seen the modern-day soccer fan attracted to art galleries and museums over brothels.

A team from Exodus Cry, Kansas City was sent to SA before the World Cup began as part of onsite intercession and to minister to the thousands of people who have been trafficked into SA as a part of sex-tourism. Exodus Cry released a 31 day prayer guide to churches and individuals across the world. 
I believe this sudden turn in desire from prostitution is directly related to the 31+ days of prayer and intercession over this specific event and the thousands of people trapped in human trafficking.
 
"Before the tournament we were getting good money but [over the month] it has not been busy at all. We thought it was going to be much better but it has been boring. I've actually left Johannesburg now because there has been so little trade.

"Police have been keen to keep ladies off the streets and I don't think the foreign visitors were interested," Zobwa added.
Al-Jazeera:
---
---
Today the Washington Times came out with a spirited article about Planned Parenthood's latest financial discrepancy of millions of federal dollars.
According to the report "Planned Parenthood Federation of America's (PPFA) audits show the organization spent just $657.1 million between 2002 and 2008 from federal government grants and programs, but the abortion behemoth's own annual reports show that it took in $2.3 billion from government grants and programs during the same time period."
Where did the other one billion six hundred forty-two million nine hundred thousand go? The article goes on to say:
"For instance, Title X money is not to be used for abortions. However, according to Abby Johnson, former director of Planned Parenthood's abortion center in Bryan/College Station, Texas, it is used to gain the trust of women in minority neighborhoods in order to bring them into Planned Parenthood facilities, supposedly for health care, and then persuade them to become Planned Parenthood birth-control clients. Then, when the birth control fails, the organization has a built-in minority clientele for abortion, which Ms. Johnson says is Planned Parenthood's big cash cow."
To learn more about Title X funds, check out this article »
I'll leave you with a portion of the article that made my jaw drop that the Washington Times actually said it:
"Is there no end to the amount of our hard-earned tax dollars that will be poured down the bottomless pit known as Planned Parenthood to quench this social-engineering agency's thirst for sexualizing our children, stealing their souls and dumping the mutilated bodies of our children's children into our nation's waste bins?"
---
I have recently been (re)reading the book the Seven Longings of the Human Heart and I love it. I'm a little bit frustrated with myself, because I am supposed to be reading a different book before this one, but it's just so good that I keep coming back to it.
The premise of this book is summed up pretty well in the title. God has placed longings inside of each of our hearts for the purpose of wooing us into His grace and presence; these longings are unquenchable and demand to be satisfied. This book focuses on seven foundational longings. Here's an excerpt: 
"He created these priceless longings only to watch men and women pursue a false fulfillment. How He longs for His people to position their hearts and their hunger rightly, and in doing so, to encounter the surprise of their lives—the pleasures of God which satisfy beyond measure."
Why read about what I long about? What I have found is that by understanding my own longings I can then decide if the things I am doing in life is trying to satisfy these longings in an inappropriate way. I want to place all my longings in God, and not simply pacify them by lesser pleasures.
When reading this book, especially the chapter The Longing For The Assurance That We Are Enjoyed By God, my heart goes on a roller coaster. I find examples Mike and Deborah use really engage my desires for God. In anticipation of the next "drop" my heart goes "yeeah boii…" and when it comes I feel the longings in my heart for God being awakened in the screaming excited "YEEHAW!" Then the picture is taken, and I check out my heart making a really stupid face in the gift shop after the coaster. 
In any case, you must read this book. Mike offers a free PDF download on his site or you can purchase a hardcopy at the IHOP-TLH bookstore.
---
Sometimes we can get so caught up in keeping ourselves from sinning that when we do sin we fall into some serious shame and condemnation. We act like the most important part in Christianity is not sinning instead of loving God.
So we inevitably we sin (may it be a teeny tiny one or a big monstrosity), allow ourselves to enter into shame and condemnation, and we then wallow in our own guilt. We feel that our sin is too great for God to forgive. Understand that condemnation is not from God at all. Condemnation keeps us FROM God and in essence says to Jesus 'Your blood isn't good enough to cleanse me of this sin.'
So if condemnation is not from God, how do we stay clear of it?
Repent.
2 Cor. 7:10 'For godly sorrow produces repentance leading to salvation, not to be regretted; but the sorrow of the world produces death.'
Really repent. True repentance is a turning away from sin and to God. It is not simply saying 'Lord, I repent' and then still wanting to sin and seeking it out. If you find that your desires are fleshly and sinful pray 'Lord, create in me clean and pure desires. Take out these sinful desires in my heart!' Be honest with yourself. You won't get past sinful desires if you never admit that they are there.
Aggressively fight thoughts.
2 Cor. 10:5 '…bringing every thought into captivity to the obedience of Christ…"
We must be on the offensive with our thoughts. Learn how to distinguish when your mindsets are from the flesh and fight them with all you have. If you find your mindset is wrong, but don't know how to fix it: Stop. Pray: 'Lord, I know this mindset is wrong, but I don't know how to fix it. Give me understanding. Lead me, Holy Spirit."
Focus on enjoying God.
John 14:15 'If you love Me, you will keep My commandments.'
I don't believe Jesus was making an ultimatum. 'If you really love Me you'd do what I stinkin say!! Gosh..' Instead I believe it is a reverse statement of 'you will keep My commandments because you love Me.' Focus your energy on daily renewing your mind by the washing of the water of the Word, and enjoy God by realizing He enjoys you.
Realize righteousness comes by faith.
Phil. 3:9 'not having my own righteousness, which is from the law, but that which is through faith in Christ, the righteousness which is from God by faith;'
1 John 3:7 'He who practices righteousness is righteous, just as He is righteous.'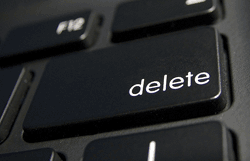 Righteousness comes by faith. When Jesus died for us we are made pure and righteous by His blood. Righteousness could never come from our own doing, but it is only by God's grace and Jesus' blood that we are called righteous. Realize that if you ask forgiveness, and turn and repent then you are made righteous and pure.
Don't get me wrong, sin is sin. I'm not trying to lessen what sin is, but simply help those out who are stuck in condemnation.
Hit delete on yesterday, and press in today to knowing God.
---
This article is from my friend Adam Parker. I thought it was a great rundown on how to lead a prayer meeting in spontaneous singing.
This article is for worship leaders and prayer leaders of a prayer meeting that is of any size. I hope this encourages you to try incorporating spontaneous singing into your prayer meeting.

"I will sing with the Spirit, and I will also sing with the understanding." (1 Cor. 14:14-15)

There are two ways to sing spontaneously. First, we can do this by singing from the Scriptures. Secondly, we can sing with our spirit in tongues.




Paul says in Ephesians 5 to be filled with the Spirit by speaking to one another in psalms and hymns and spiritual songs, singing and making melody in your heart to the Lord. The Word of God does not return void, so when we sing the scriptures we are singing and speaking forth words of life. In 2 Chronicles 29:30 it says "King Hezekiah and the leaders commanded the Levites to sing praise to the Lord with the words of David and of Asaph the seer. So they sang praises with gladness…"

Paul also talks of the necessity of praying in the Spirit with all perseverance.  "…praying always with all prayer and supplication in the Spirit, being watchful to this end with all perseverance and supplication for all the saints…" (Eph. 6:18). When we praying and sing in the spirit we are speaking mysteries, or in other words speaking inspired ideas to God and receiving inspired ideas from God in our prayers and our spontaneous singing. "For he who speaks in a tongue does not speak to men but to God, for no one understands him; However, in the Spirit he speaks mysteries" (1 Cor. 14:2).

When To Go Into Spontaneous Singing

You can go into spontaneous singing at many different times during a prayer meeting, however it usually works best at the end of a worship song. After singing a known worship song, continue with an easy chord progression and begin to sing spontaneously with your spirit or in your understanding from scriptures singing about the truths of who God is.

At IHOP-KC we incorporate spontaneous singing as a regular part of the prayer meeting entering into it after a worship song. This also acts as a signal to the prayer leader that we are moving from a time of "Worship Songs" to "Spontaneous Singing." This is helpful because the prayer leader knows that a time of "Intercession" will usually come next.

Pick Easy Chord Progressions

Picking an easy chord progression is really helpful to the singers on the worship team, but also very helpful for everyone else in the room who want to join. When we make it easy for people to join in with us by avoiding difficult chord progressions, we help bring the room in unity as well as invite people to engage with the Lord by singing their own song to the Lord.

Another thing for the worship leader to remember is to sing melodies that are in a range that 90% of the room can sing. Avoid singing in a very high octave and avoid highlighting one particular person during this time. Everyone should sing together all at once so as to invite everyone to lift their voice to the Lord together.

Make Clear the Time to Begin Spontaneous Singing

It is important for the worship leader to clearly signal that it is time to begin spontaneous singing so that everyone will feel free to sing out with boldness, especially singers on the worship team. Two ways to bring clarity to the beginning of spontaneous singing are:

The worship leader simply begins to sing in the spirit and not in English. This way the singers, the prayer leader and everyone in the room know that the worship leader wants to begin singing spontaneous singing.
The worship leader can say, "Lift your voices to the Lord." This is another way that lets everyone know it is time to enter into spontaneous singing.

Either the worship leader or the prayer leader can also encourage the people in the room to lift their voices and sing to the Lord their own song that is on their heart. This encouragement helps everyone know what is going on if it is new to them as well as gives them freedom and permission to boldly engage.
---